Advantages of Energy-Efficient Windows
Weather changes around Toronto and area do not come as a surprise. It gets extremely hot during the summer and very cold during winter. When it comes to extreme weather, you are only safe and secure when your commercial space is fully protected from the elements.
One of the easiest ways to stop energy from leaving your commercial property is by ensuring that you have energy-efficient windows in place. Old single-pane windows are susceptible to weather patterns hence they can turn into a good airflow outlet.
Why Energy Efficiency Is Key
If you have an old building, chances are your windows are old too. They might look fine, but do not let this fool you. They have a higher chance of becoming problematic in the future. They often times allow for drafts, which in turn will affect the energy efficiency of your building. When that happens, your energy bills will increase tremendously, and these conditions will usually make the occupants uncomfortable. You may have the best HVAC system, but still pay huge bills for energy because of drafty windows.
Changing your Windows Can Help Save On Money
Windows are generally understood to provide a given percentage of energy in a property. They are responsible for the cooling and heating effect on a building.
Having double or triple windowpanes in your building offers sufficient draft protection. It is made possible by a different coating found in windowpanes that diverts sun rays. It enables the building to retain its energy during winter and summer and prevents the sun from damaging any property inside the building.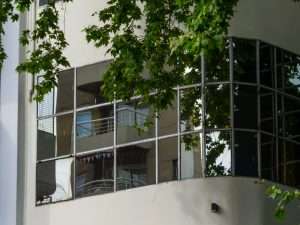 Why Energy Efficient Windows Are Considered Important
Energy-efficient windows are important because they provide a conducive working environment and boost the building's security, as well as improve the overall look of the building. They also increase the building's resale value.
If you decide to change your windows, pay a visit to a company that offers products that are energy efficient. Replacement can be quite expensive, but it will prove to be profitable in the long run as it saves you from high energy costs.
For all of your commercial window cleaning and replacement needs in the Toronto area, trust your windows to the experts at Excel Projects. Contact us today!