Cleaning For Property Maintenance
Maintaining a property means understanding the power of regular cleanings. Are you capable of doing this all on your own while seeing good results? It is not easy to clean a property by yourself and most people struggle to do it well. Due to this, you are going to want to reach out to a professional cleaning company to take care of the property year-round.
Improved Conditions
Most people are going to look towards hygiene as a key factor when cleaning a property and maintaining it throughout the year. Otherwise, it is easy to start dealing with health issues due to the declining conditions inside the property. It is important to maintain a welcoming condition that is going to be good for you and anyone else inside.
This includes cleaning the carpeting, flooring, walls, and relevant fixtures. Allergens spreading throughout the property is a common sight as it is used more and more. This is why cleaning the property is a must especially for those dealing with allergies all the time. It is smarter to go with something that is consistent and is going to keep things as stable as possible.
Difficulties of Cleaning
A well-maintained property tends to be held in greater esteem when it comes to value. This can include both residential and commercial properties. If the property isn't being cleaned nicely, this can start to cause the property to break down over time whether this includes key surfaces or even objects.
Each surface is unique when it comes to cleaning techniques. Until you go with a professional cleaner, you are not going to see appropriate results over the short and long-term. The right type of cleaning makes all the difference in the world for maintaining a property and ensuring it looks good. If you try to clean the property on your own, it may not work as well as it should in comparison to just hiring a professional cleaning company for the task.
It's not just about the knowledge associated with cleaning. You have to use the right type of equipment while also making sure the right cleaning solutions are put to use.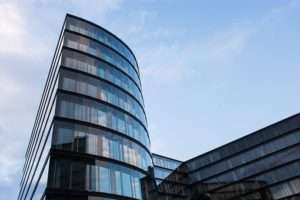 Expenses
Maintenance involves making sure there is a set cleaning routine in place. This is the only way to make sure the property is clean, and the surfaces look good at the same time. Otherwise, you are going to see deterioration across the board in your property. To do this, you are going to have to understand there is a cost that comes along with the process. A professional company can make sure those costs are kept as low as possible.