Keep Your Commercial Facilities Looking Clean
While you always want to have a clean commercial property, the importance has only increased. While margins are getting tighter, many property owners are seeking ways to reduce expenses.
One of the areas a lot of owners are likely looking at cutting is the exterior maintenance that they are getting for their properties. While it may seem like a good idea, it's not. In fact, it's now more important than ever before to keep commercial facilities looking as clean as ever.
Cleanliness has become a top priority for everyone throughout the globe. After all, COVID-19 has changed the way we look at things. By effectively maintaining a clean appearance on the exterior, consumers may perceive you to care enough to take extra precaution inside of your facilities. This will encourage customers to trust your business.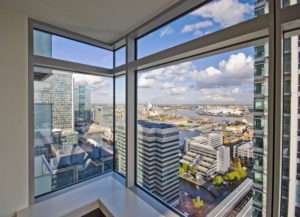 Create a Much More Positive First Impression
While some may have the opinion that the exterior of a property shouldn't and doesn't reflect the inside, just about everyone who is visiting your property will make the immediate judgment to assess whether or not your business is worth the risk. Having a clean property will help you create a much more positive first impression.
To maintain a property's clean appearance, you should be investing in regular pressure washing. This should be done in all of the areas with high traffic including the parking lots, sidewalks, and various other walkways.
Landscaping is another very important thing that you should be taking seriously during these times. You want to keep your greenery looking great in order to improve your property's curb appeal and promote the perception of a clean and well-maintained environment.
Regularly Clean Both Your Windows and Glass
It is also important to regularly clean both your windows and glass. By doing this, you will be able to make it much easier for potential customers to see inside of your building and to figure out if you are open or closed. After all, this is a question a lot of consumers have during this crisis. Along with this, windows can present a good inside look into your property as clean windows can be a sign of a clean interior.
By exemplifying professionalism and showcasing safety concerns through your property's outer appearance, you should be able to bring in a lot more customers when it is time to reopen your business. Likewise, you should be keeping in mind that Vancouver property values are anticipating a major decrease in the near future. Because of this, you should be able to sustain higher property values by maintaining your curb appeal.
If you have a commercial property and you want to experience all of the benefits a clean property can offer, contact us today.